2022 Advancing Leader of the Year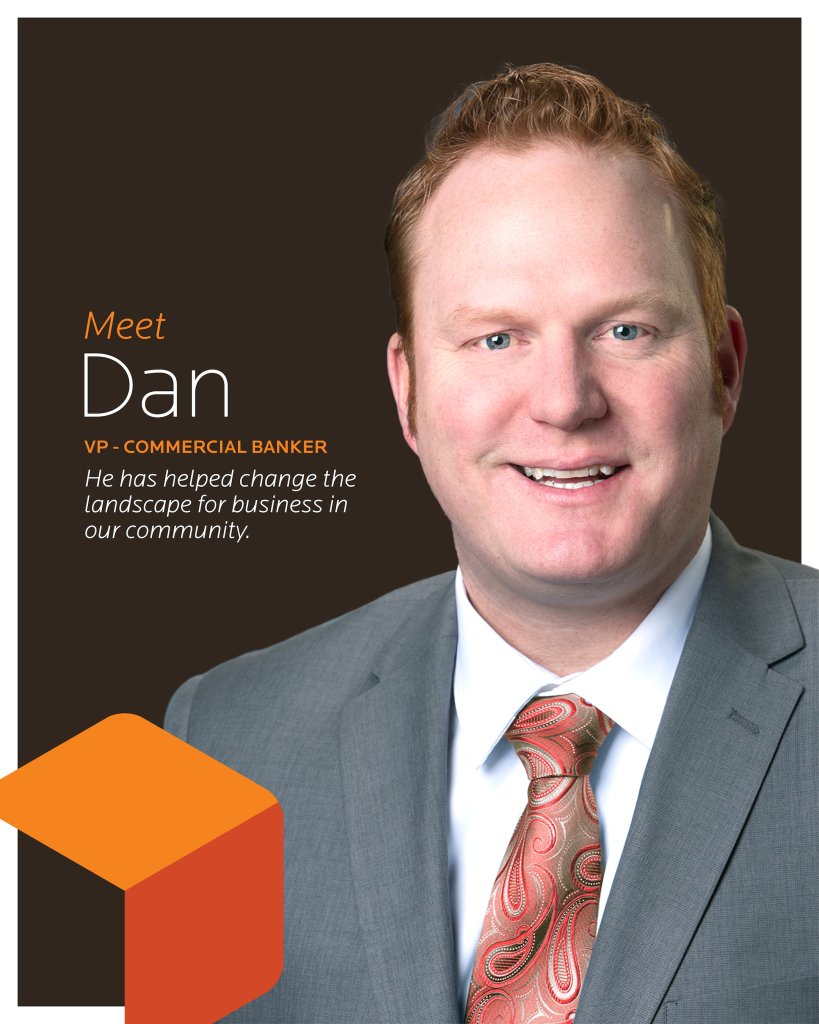 Meet Dan Berg: Duluth Area Chamber of Commerce's 2022 Advancing Leader of the Year
"Tonight, it is my honor to introduce a new award that showcases the steps we take in our career paths to advance. Great leaders are lifelong learners, and understand the importance of authentic connections. Tonight's recipient has taken these steps to build his professional profile within our community."
These words by Martha Bremer, Director of Fuse Duluth and Leadership Duluth, introduced the first recipient of a new award presented by the Chamber meant to celebrate a young leader who creates meaningful community connections to gain insights and share experiences in an ever-changing world of work.
We're honored to announce that the winner of the Duluth Area Chamber of Commerce's inaugural Advancing Leader of the Year award is National Bank of Commerce's VP — Commercial Banker, Dan Berg.
Born and raised in New Ulm, Minnesota, Dan graduated from Minnesota State University — Mankato with a degree in institutional finance and a minor in business administration. He began his banking career in 2008 as a credit analyst with Alliance Bank in New Ulm before being promoted to agriculture lender. Later, he worked as VP – Branch Manager for Northview Bank in Barnum before joining the NBC team in May of 2018.
Dan joined Fuse Duluth in 2019, being accepted into the Leadership Duluth program at the same time. While this was a substantial time commitment, Dan seized the chance to grow his leadership skills and expand his professional network.
"In my opinion, the role of the Chamber is to provide opportunity and resources to its members to advance growth for businesses and the region," says Berg. "The Chamber also collaborates with community leaders to ensure Duluth is business-friendly, and I believe business advocacy is essential to success as well."
Having spent several years deeply engaged in the Duluth business community, Dan has found that his work with the Chamber fuels his work at NBC, and vice versa.
"I really enjoy spending time listening to the needs of my clients and how NBC can assist them with their business," he says. "I want to know as much as possible about them so I can be an asset to their financial picture. With this information, I am able to provide solutions that are beneficial to the client and position their business for continued success moving forward."
And it's that moving forward that's so crucial to both individual success, organizational success, and the success of the community at large.
"We spent an enormous amount of time together, and I had a chance to see Dan's dedication and commitment," Martha Bremer said in her opening remarks in presenting the award. "Dan graduated Leadership Duluth in 2020 and remained engaged and supportive of Fuse Duluth as we ventured through the difficult task of developing community relationships during a time when we could not gather together in person."
Through that dedication and quest for innovation, Dan has helped change the landscape for businesses in our community, and he has helped improve the financial lives of countless customers.
"This award means a lot because I was chosen by a group of my peers," says Dan. "It goes to show that, if you are willing to put yourself out there, you will be rewarded for your hard work and dedication. If you surround yourself with great people, great things will happen."
We couldn't agree more. That's why we are honored Dan Berg is part of the NBC team of associates who work every day to make more possible for our community.