Second Round of Payments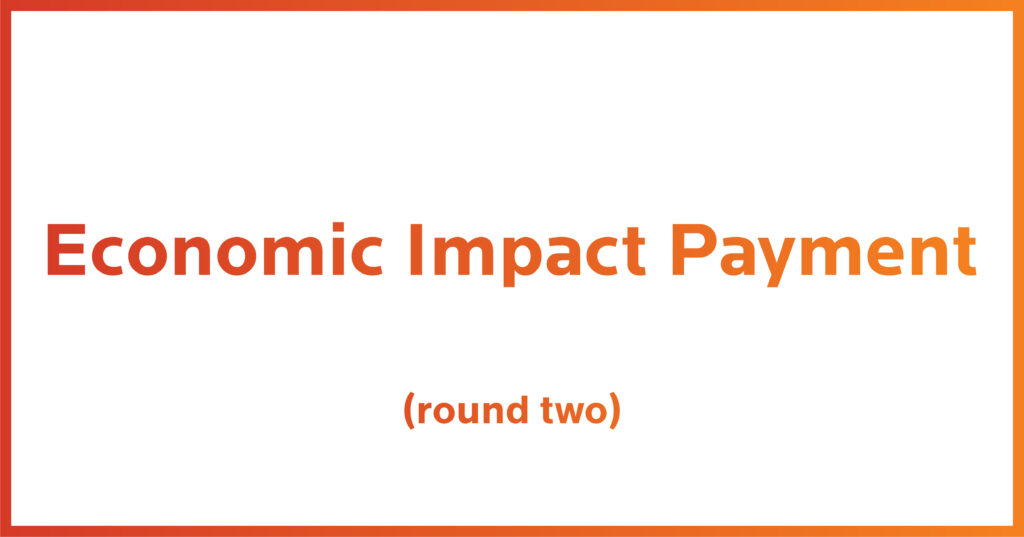 The Internal Revenue Service (IRS) and the Treasury Department are delivering a second round of Economic Impact Payments to millions of Americans. There is no action required by eligible individuals to receive this second payment. You may see a pending direct deposit or provisional payment in your account before the official payment date of January 4, 2021. Those who don't receive a direct deposit by early January should watch their mail for either a paper check or debit card. If you receive a paper check, you can deposit it by using mobile deposit capture or by visiting one of our drive thru locations.
As eligible Americans prepare to receive their payment, criminals are increasing their scam efforts. We cannot stress enough how important protecting your personal information is. Scammers may email, call, or text you claiming to be from your bank or a government agency. If you suspect that an email or text is a phishing attempt do not click on links, download attachments, or reply to the sender. If you receive a phone call from someone asking for confidential information, do not respond and hang up immediately.
We urge everyone to visit IRS.gov for the latest information on these payments.