Superior Solar
Superior's Solar Garden Shifts the Balance of Power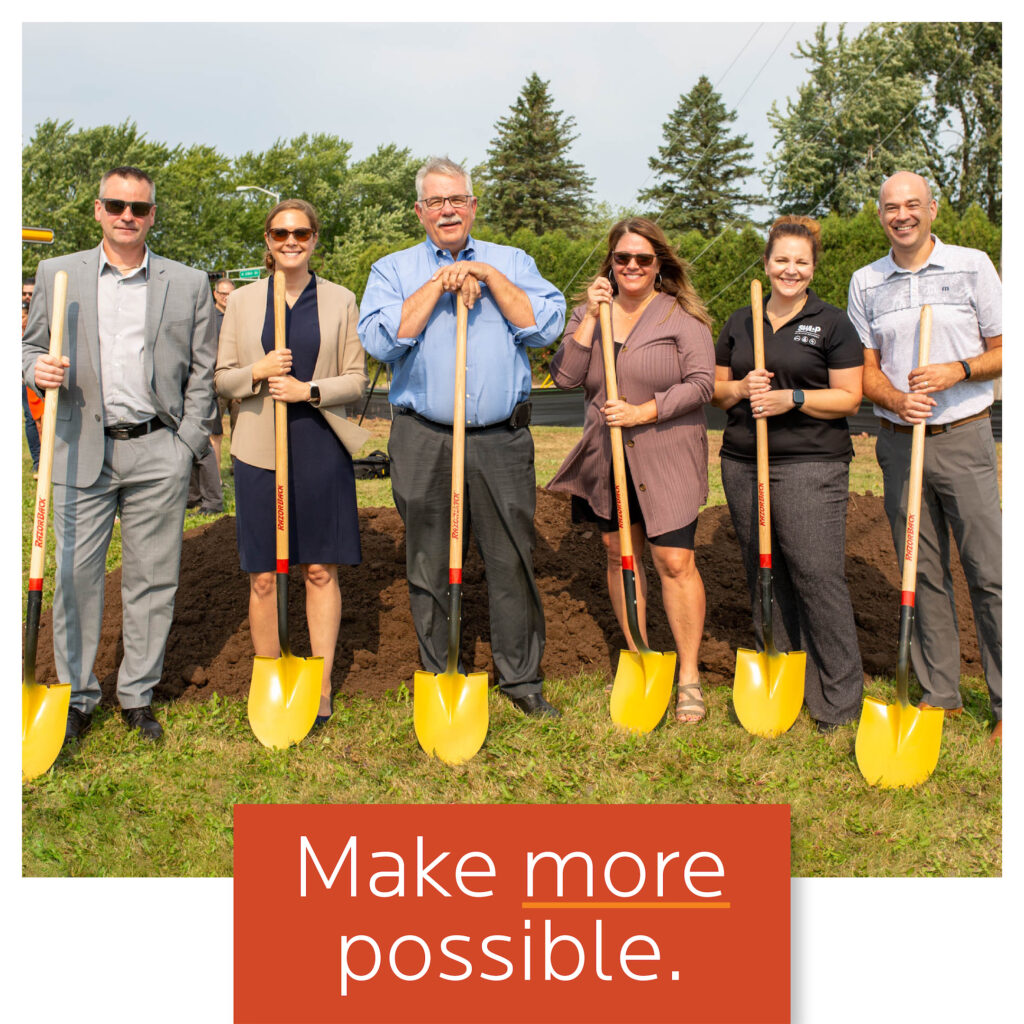 September 8th marked a groundbreaking moment in Superior's journey toward more renewable energy — literally.
It was a late morning in early Fall when representatives from Superior Water Light & Power (SWL&P), National Bank of Commerce (NBC) and Essentia joined other local organizations and community members for a groundbreaking celebration at Superior's first ever "solar garden."
How It Works
According to SWL&P, the solar garden "is a simple, flexible and convenient way for customers to save money over the long term and support clean energy."
The cost to purchase, install and maintain solar panels at your own business or residence can often be prohibitive. This new program allows SWL&P customers the chance to access renewable energy at a fixed rate for the next 25 years. SWL&P will handle the purchase, installation and maintenance, and all users need to do is subscribe. Subscribers receive a credit for the amount of solar energy produced by their share of the array.
Let The Sun Shine
The garden, located on the corner of 28th and Hammond at Heritage Park will provide 470 kilowatts of solar energy — which is enough to power over 100 homes — for the next 25 years. Businesses and residents were given the option to subscribe to the garden, which is offered in 1 kilowatt blocks. Currently over 88% of the blocks have been sold.
In a true demonstration of the city's desire for more renewable resources, the solar garden blocks that have been sold by SWL&P split almost 50/50 between businesses and residences. This overwhelming community support has helped bring the project forward from its initial conception in 2018 to the official groundbreaking. The project will be built by local labor using Minnesota-made solar panels, and is expected to be completed by July of 2023 — just in time for those sunny summer days.
A Real Win-Win
One business who has subscribed to the solar garden is National Bank of Commerce, who has been a major part of the Superior community for over 88 years. Their purchase of 60 blocks will enable them to power their entire Superior-Midtown location while also enabling them to continue to enhance the economic vitality and social welfare of the communities they serve.
"Renewable energy is a win-win for everyone and aligns perfectly with the bank's vision for the future," says Steve Burgess, President & CEO of NBC. "We want to leave the community better than we found it, and this aids in that goal."
"Having a major Superior business sign on and back us on this kind of project was huge," says Joscelyn Skandel, Manager of Regulatory Compliance, Policy & Rates at SWL&P. "NBC is a well-known business in the community and having them share in our vision of providing renewable energy to our residents and businesses alike felt powerful. This project was a heavy lift, but with the right partners and community members, it's finally coming to fruition." Learn more about the solar garden at swlp.com/CustomerService/SuperiorSolar.