Downtown Duluth Drive Thru Temporarily Closed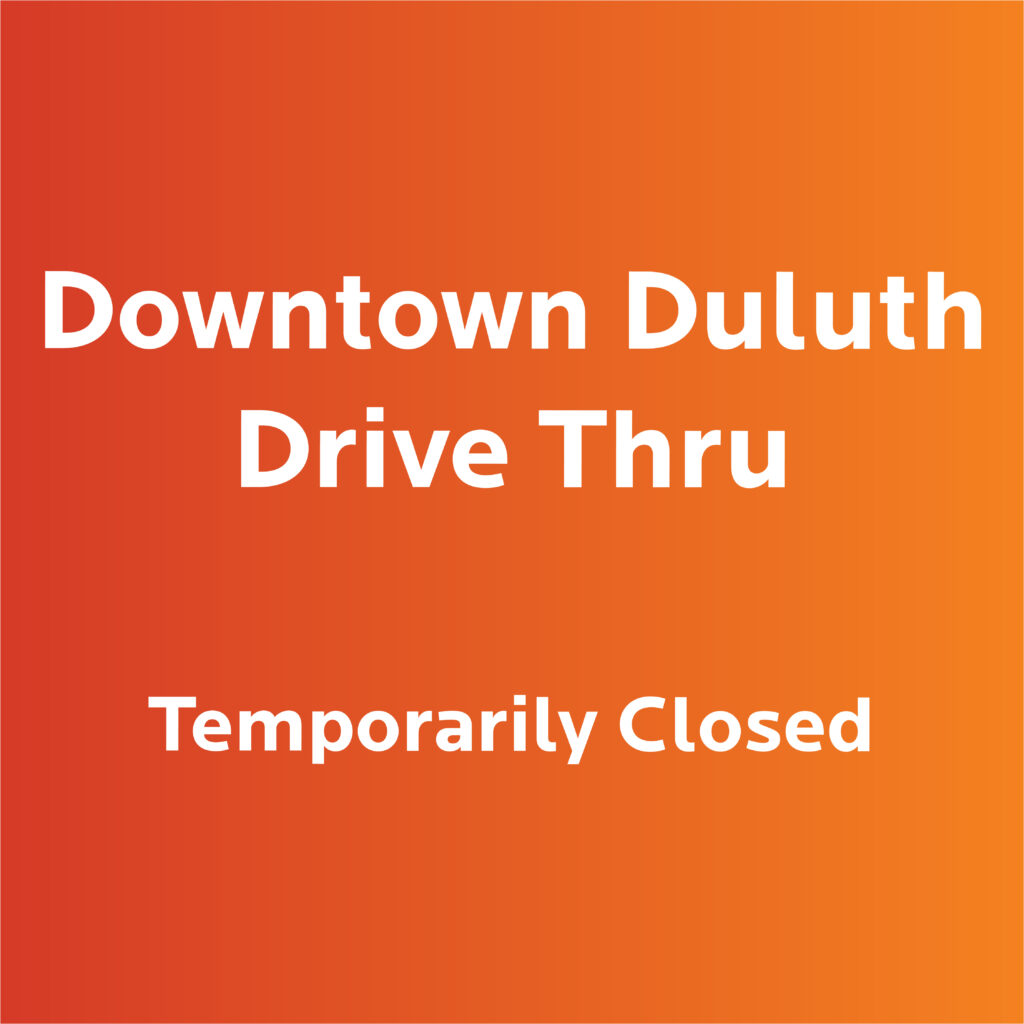 Effective Tuesday, August 18 our Downtown Duluth drive thru will be temporarily closed until Friday, August 21. Normal business hours will resume on Monday, August 24.
The closest National Bank of Commerce drive thru is located at 1314 E Superior St.
Friendly reminder that we have online banking services that are available 24/7. Thank you for your support and understanding.